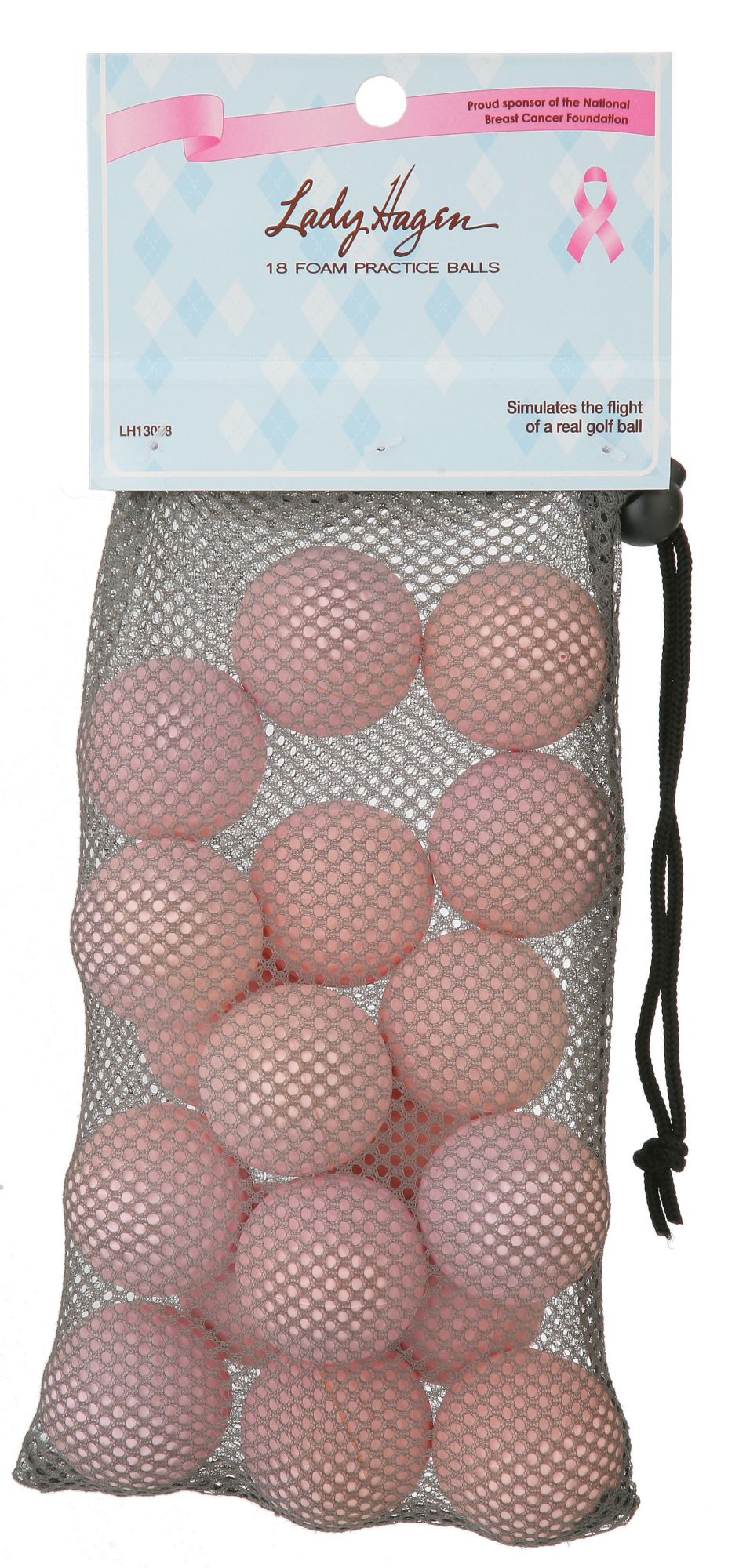 This week's weather has been gorgeous and while I had really hoped to kick off my golf season, it just wasn't meant to be! Even though I didn't even get a chance to go to the range, I did get some practice in.
I love the foam practice golf balls that you can buy in buckets at most sporting goods stores or in mesh bags like the Lady Hagen Women's Pink Ribbon Foam Balls
. They have a better feel than the wiffle ball style practice balls, they go further and they are less likely to break something if you have a bad backyard drive or an errant indoor chip!
After the kids got home from school yesterday we each grabbed a bucket of practice balls and headed to opposite sides of the yard (we are lucky that our backyard is very long and there are no other houses we have to worry about). It took about 15 minutes of warming up to get the feel of my driver again, but surprisingly enough, I actually had a few decent shots.
Now I need to get one of those pop up golf targets so I can practice my pitching and chipping because that was by far my weakest part of the game last year. If I can just figure out how to determine the amount of force and the angles needed for those shorter shots, it will make a huge difference.
So, where do you play when you can't make it to the range? Inside? Backyard? Or somewhere like those fancy indoor golf simulator places?