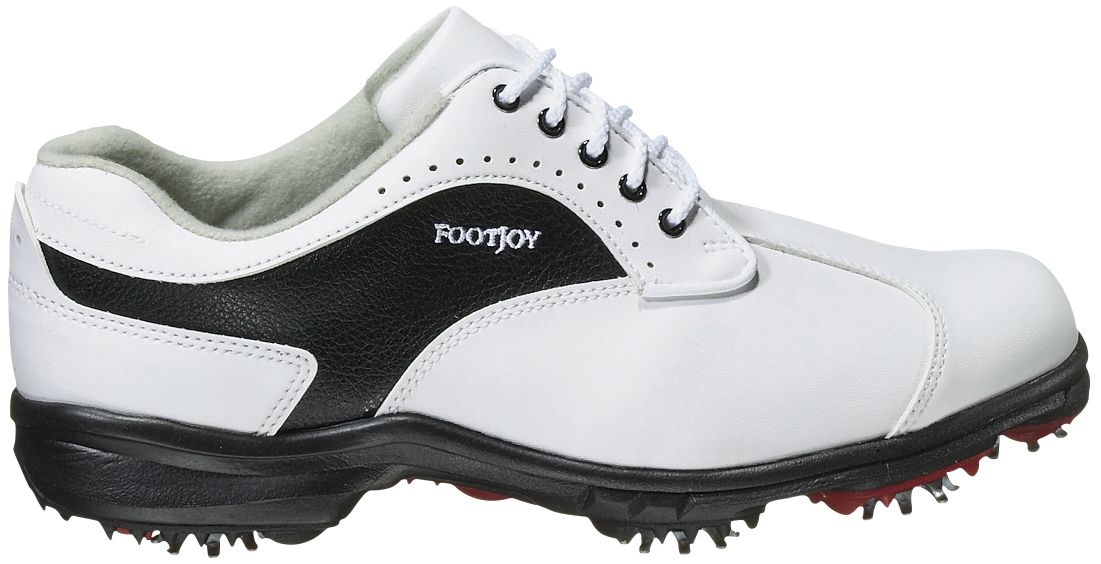 A girl cannot have too many pairs of shoes, right? Especially golf shoes! And if the price is right, how can you resist?
I was doing a bit of shopping today at our local Dick's Sporting Goods store and noticed all of their golf apparel was on clearance (but highly picked over) – so were the golf shoes. Lucky for me, I found three pair of golf shoes in my size that were on clearance. Two pair were Adidas and one was a pair of FootJoy Womens GreenJoy Golf Shoe in White/Black
. I already have a pair of Adidas golf cleats in pink and white so the black and white option made the most sense.
I tried on the FootJoys and they were very comfy. They looked good and, let's check the price tag – $14.98!!! Sold! So, they aren't the super cool customized MyJoys, but they are perfect as a second (I mean third) shoe in my growing golf wardrobe.
I have also found the FootJoy GreenJoys on sale at Golf Galaxy
and Golfsmith
if you can't find them at your local sporting goods store.
Is Spring here yet? I am ready to get back on the golf course.